Workshop: Leather and Lasers – Passport Wallet, November 22nd Noon-5pm
We've been playing around for a while with using the laser cutter to make leathercraft projects. It works really well!
We'll be running a workshop to learn the basics.
The workshop will be November 22nd starting at noon, and running until about 5.
Here's the prototype for what we'll be making: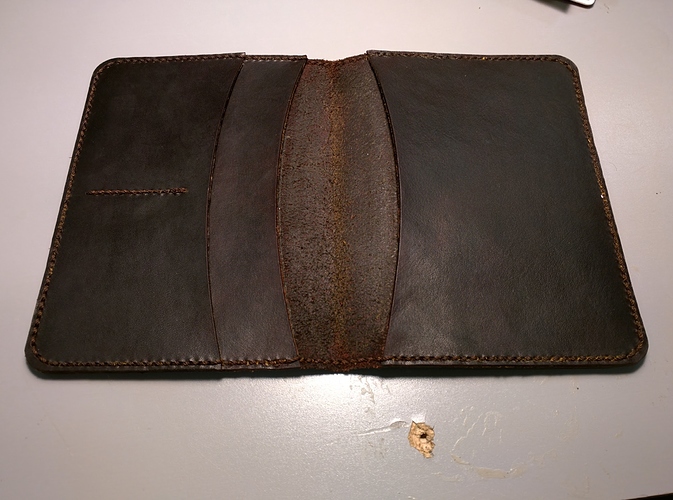 It's a travel wallet sized to hold a Passport, a few cards, and some room for currency or papers.
In the workshop you will:
Learn how to use Fusion 360 to design a pattern to laser cut
Make your own leather passport wallet

Dying the leather
Conditioning
Saddlestitching to assemble the wallet.
We will also discuss etching – leather etches really well, perfect for customizing.
What you'll get:
– Pre-Cut Leather for the passport wallet
– Dye and Oil/Soap
– Thread
– Needles
No experience or equipment is required.
Cost:
$65 + processing fees for members of VHS
$75 + processing fees for non-members
signup here:
https://www.picatic.com/leatherandlasers6
If there's a lot of interest, this is a workshop that can be run again.
See the thread on VHS Talk for any questions.